On my journey home yesterday I drove past a site in eastern Brisbane that looked to be midway through the construction of a rock retaining wall. The installation seemed to be using some type of gabion basket. Naturally my interest was sparked. I pulled over to the side of the road and went for a closer look. Here's what I saw: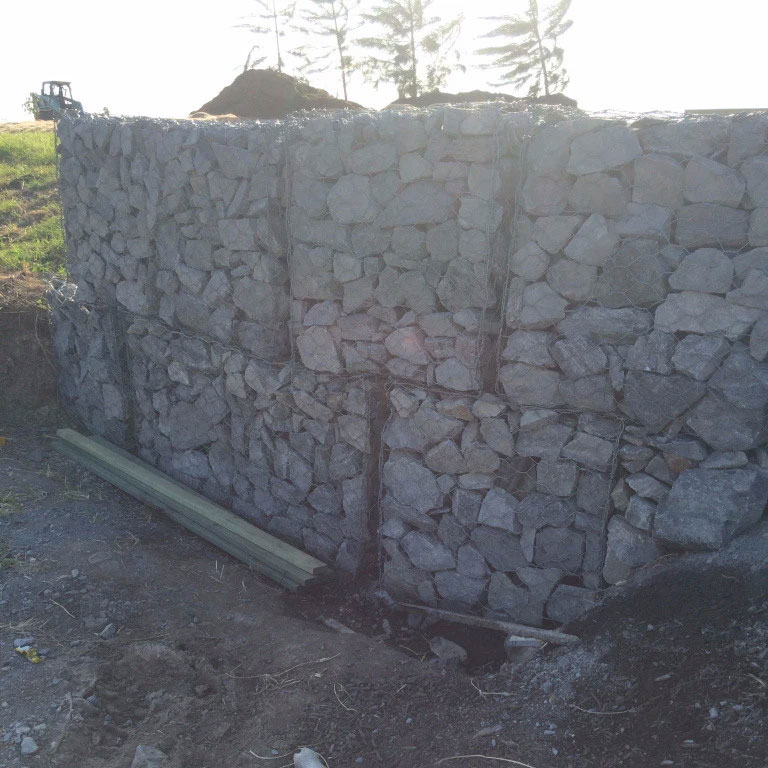 Oh dear…. I couldn't believe what I was seeing. Is this what people get when they ask for wire cages? I was blown away. This wire wasn't much thicker than chicken wire. The wall was uneven and out of shape. In some installations that is the look they go for so I could lean towards understanding if that was the case. It couldn't be though, it just looked too unnatural. What really struck me was the poor workmanship of the baskets though. I'm struggling to understand how this basket is actually staying together much less be structurally sound.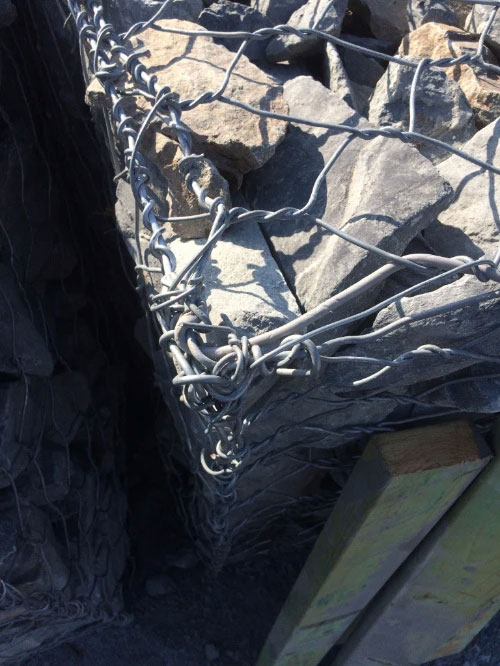 As the actual wire basket looked so messy, I was intrigued at how they went about putting the baskets together. Judging by the baskets half full, here's how I assumed it was done:
Place frame of basket in position
Hammer stakes into the ground in front and behind the basket
Place a piece of timber between the basket and the stake.
Fill the basket and somehow close the lid by what looks to be loose wire and latching it down (??)
De-construct the stake supports and move on to the next basket.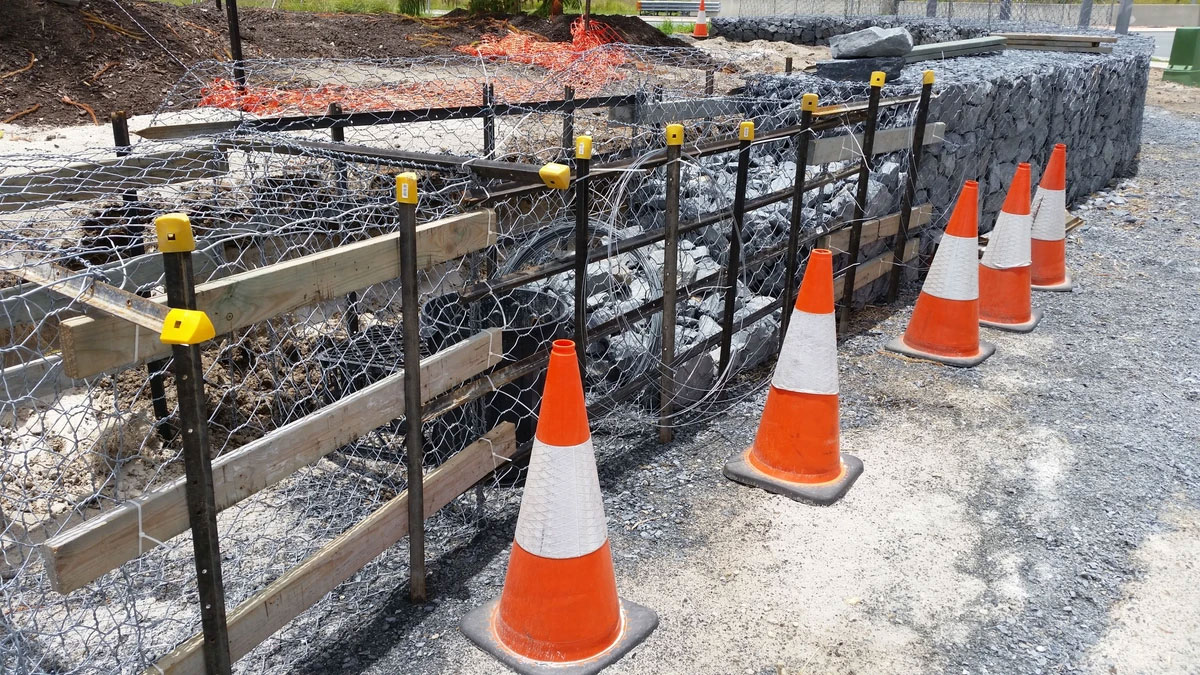 In this installation, the baskets have been stacked on top of one another in a brick like formation. That's a start. Unfortunately the baskets are not intertwined. I guess that's impossible with this type of basket. You can read more about how intertwining the baskets adds to wall strength here.
Lastly, I was really disappointed to see someone had paid good money for such a poor quality outcome. There are many good suppliers of quality baskets throughout Australia, so I don't want this post to be perceived as purely self indulgent. We certainly believe our 4mm and 5mm gauge baskets are of high quality but we don't pretend to be the only supplier of high quality gabion products. Ultimately, if someone is going to to go to the effort of having a rock wall built, it may as well be done well.
Building a rock retaining wall can often be the first impression to the property or estate. It takes a lot of work and costs good money. No one deserves to have a crappy one.
"The bitterness of poor quality remains long after the sweetness of low price is forgotten" – Benjamin Franklin